The weather has gotten a tad warm, and I have over done the meat the past few days, it was time for something a little more straightforward and light. There were some nice artichokes at the market, that had to be the 'go to' for today. Pasta seemed like a good choice to go along with it all.
First, to make some pasta, Basically, I found that I did not have everything I needed to make any form of regular pasta, I had enough to make half a recipe of something, or enough to wing it. I chose to wing it. Here is the recipe.
Wing-it Pasta recipe
1 cup "00" flour
1 cup Semolina flour
1 large egg
1/4 cup warm hot tap water
1/4 teaspoon fine sea salt
Basically, whisked the flours and salt together, then tossed in the egg and water that had been whisked together. Kneaded for 5 minutes, rested in plastic wrap and a flour cloth for 20 minutes. Kneaded for another 5 minutes, and rested for another 20 wrapped in plastic wrap. From there, pretty muck rolled it out in 1/4 pound batches into a fettuccine shape. I needed to go one level thinner on the roll, but, next time.
Dough ball, nice and smooth
For the 'sauce', if you will, an artichoke was boiled up in 4 cups of water, once the artichoke was nearly done, I cooled it and reserved the water, which I used to boil the pasta as well. Naturally, it took a lot more water, but, I figured there was flavor in that water. I sliced the artichoke heart, minced up some garlic and sauteed it all up in 1 tablespoon of butter and a little grapeseed oil.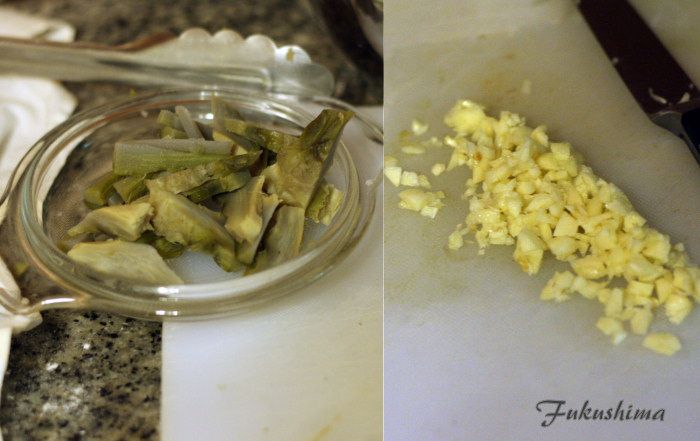 Really, wanted it simple
Once the saute was going, drop the pasta for 1 minute, then toss it, along with whatever water came with it into the saute pan. Toss, toss...a little olive oil the minutes it came off the burner. Several grinds of black pepper, some parsley and some grated Asiago cheese to finish.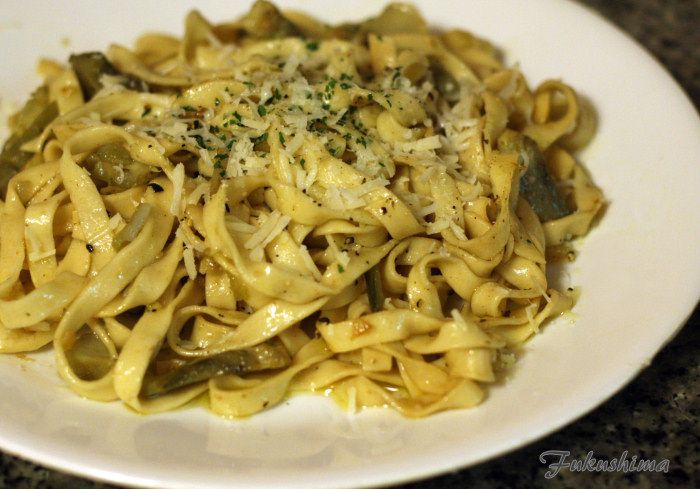 Pasta with Artichoke and Black Pepper
Quite satisfying actually. I can quite understand why a dish such as this would be popular in a Mediterranean climate, despite being a plate of pasta, it sits light.