I decided to turn the odd pork chops I smoked last week into Chile Verde, this involved the chopping of some aromatics and fire roasted poblano chiles. The were sauteed until transparent and then the pork chops were added. After this, two cans of Hatch Chile enchilada sauce were added. This was simmered down for two hours. At this time, I decided to change directions, drained the liquid and made the pork into a carnitas like dish.
Aromatic veggies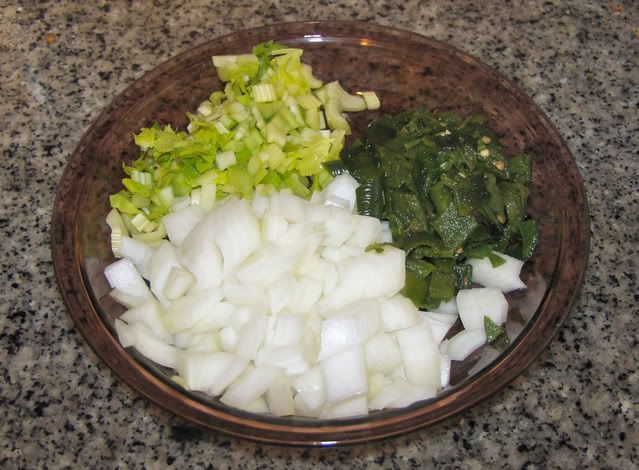 Here is the pork frying in a little oil and some rendered pork fat skimmed from the simmering liquid.
Here is the finished product with some home baked sourdough.