Yesterday, I had the chance to dine with some friends in San Francisco, and we took the opportunity to try out a new place and to revisit a more familiar location. Both of these restaurants reflect a changing chef's 'view' of what Chinese food can be. They are stretching out the definitions, in some cases stretching out to a breaking point with the category.
We visited Mission Chinese Foods and Heaven's Dog, two of the more recent openings in San Francisco, both splitting from the more traditional Chinese food palette that Americans tend to associate with Chinese cuisine. This is not to say that the paradigm of how most Americans regard Chinese food is terrible, although it is a far cry from traditions in China. It is to reflect on the idea that many people from other countries might think American food is best represented by McDonald's Hamburgers as that is what they know.
I consider Mission Chinese Food to be an approach that would best be described as taking inspiration from a cultural view, playing with the names and perceptions while pushing flavors and the mixed heritage of the owner's, creating something not so much fusion, as a genuinely unique approach to food. I have shown this image before, but, this pork belly represent a real melding of Chinese and American techniques to create a wholly new dish. There are flavors here from Chinese tradition, fun noodles, sesame seeds, soy cured eggs, yet there is the American smoked technique that changes it all. So much of what I read of Mission Chinese Food was critical that it was not 'real' or 'genuine', these folks missed it by a mile, it is unique and it is dining in the Mission District at it's finest.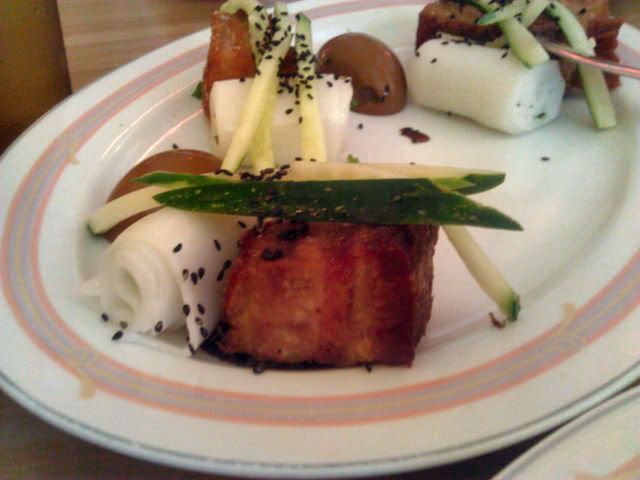 Heaven's Dog, a newer venture by Charles Phan, of Slanted Door fame, also located in one of the sketchier areas of the City, if that is what you would call the Tenderloin District, represents a different take on Chinese food. Heaven's Dog represents more of a fine dining approach to the same cuisine. Many of the dishes we had came nicely presented and had depth of flavor equal to Mission Chinese Foods, but with a finer more detailed approach. The flavors still ringing through on each bite. The Ma Po Tofu was one standout, taking a standard comfort food and elevating the sauce, adding complexity and moderating the heat to balance with the sweetness.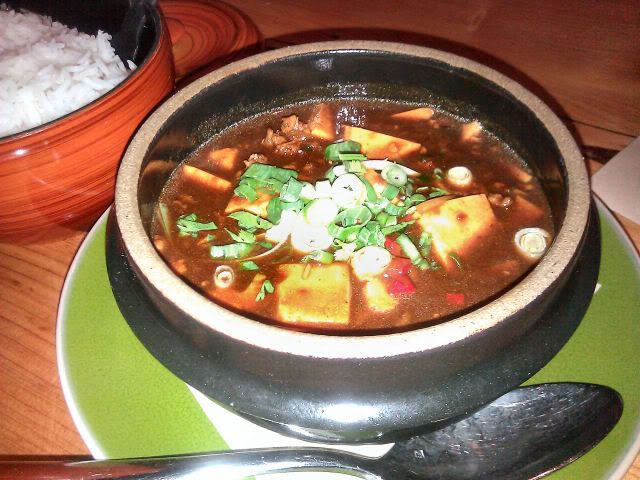 Then there were these little guys. Deep fried white bait, actually, these were local smelt given a very traditional deep fry. I did not happen to taste these, as fish (especially whole fish) is not something I eat. But, how often have you seen Salt and Pepper Local Smelt deep fried. The aroma of this dish almost got me to pick up something that I have never enjoyed eating.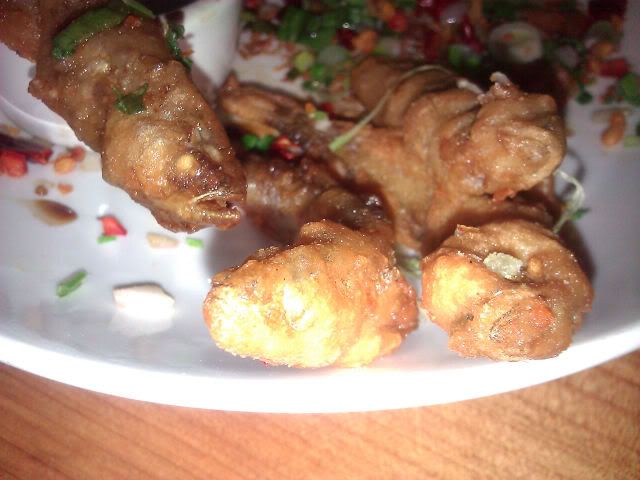 I also can heartily recommend, as we happened to graze nearly the entire small plate menu, this establishment for cocktails and dumplings etc... The cocktail I sampled was very nicely mixed and well considered, the flavor of fresh ginger coming through beautifully before getting a little muting with the sweetness. Then there was the crispy scallion pancake, crunchy and salty, that would be great with a beer. I love the idea that today's chefs are really testing new ground with an old favorite cuisine.