Well, misfortune has befallen my pocketbook, from backed up drains to a non-functioning car, it came time this month to spend on something other than fine food. But...what to eat, for one must eat. There is that tuna in a pouch, or there is the frozen pulled pork. Well, not much of a choice there. Fortunately, some frozen spinach and pulled pork from the fridge, a couple of cloves of garlic from the rack and some pasta and olive oil from the pantry and we are in business. Oh, and an egg.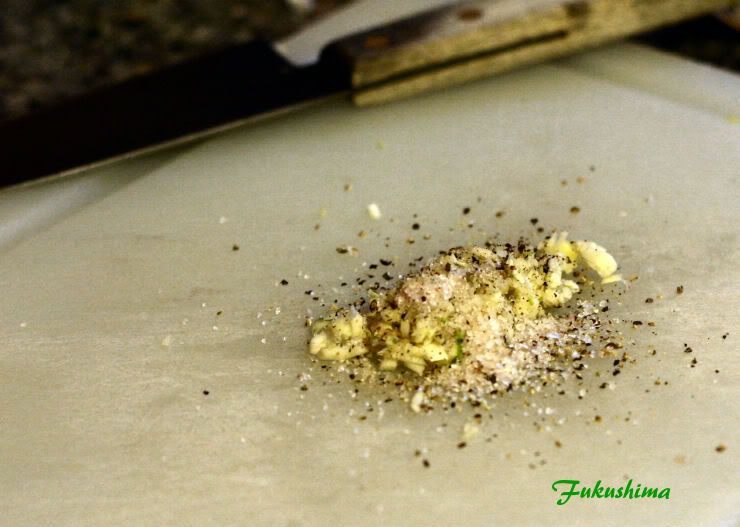 Grabbed some of my usual suspects, the kosher salt, fresh ground Phu Quoc black pepper and a couple of large-ish cloves of garlic. Garlic got a quick fine chop, the salt and pepper was about medium grained. Don't want it to just disappear.
Thawed frozen spinach, well-salted spaghetti
Took the spinach and thawed in in the microwave, just enough to release the moisture so I could drain it. I wanted to get as much easily removed liquid out as possible. No squeezing though, didn't need it to be dry. The pasta was prepared per package, but, I add 3 tablespoons of salt per a quart of water.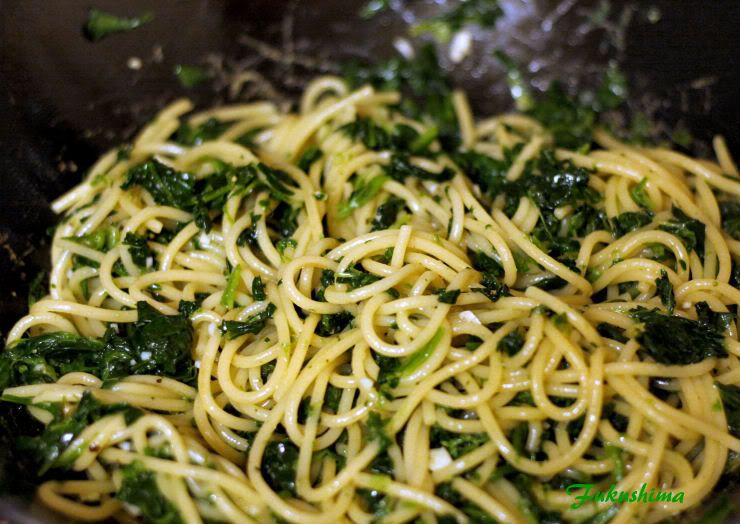 Spinach and Pasta, wok tossed in olive oil
I heated up the wok and added some high quality olive oil, the pasta and spinach went in immediately afterwards, as smoking and burning can happen fast if you don't. And yes, I used extra virgin varietlal oil, and no, I do not consider it a waste, unless there is a fire.
Pulled Pork in wok
I removed the pasta and spinach from the wok, deglazed the wok with a cup of pasta water, then added the pulled pork to heat through. There is no cooking here, the pork is already cooked, just a little heat, then add in the pasta and spinach. The pasta water will thicken and dress the entire dish. I removed to a heated bowl and drizzled with some more extra virgin olive oil. Frozen pulled pork is such a great freezer staple, it works into so many dishes and is such a versatile ingredient. I often throw a second butt onto the cooker when I am doing a cook, this allows me to have a pound or two handy.
Plated!
From there, I decided to try a shallow poaching technique, which failed the first time due to a lack of attention to detail, and a lack of oil in the stainless ingredient bowl. I used a shallow stainless steel bowl, the kind I normally use for mis-en-place. I filled the wok with about 1" of water, then placed the bowl with egg into the pan, covered and allowed to setup. At a bare simmer, this took about 3 minutes. I then tilted the bowl (with tongs) and released the egg into the shallow water, which just set the yolk so it was translucent and tender, but, not liquid. I decided a little more salt and pepper on the egg during initial poaching was warranted. That is a little Humboldt Hot Sauce Island-style sauce on top, a nice fruity complement to the egg and pasta.