This past week was spent on the move, from Carmel, CA to Willits, CA, and hitting the home base for a day or two in between. And due to that, there was precious little cooking, but, a fair amount of eating that was accomplished. One of the key things for my life, is good coffee, which I have yet to find a great place in Willits, but, I do love the Carmel Roasting Company for very decent coffee every morning. I did sneak in a visit to Blue Bottle, for a latte, and they never disappoint. One of the best pulls anywhere. Along the way: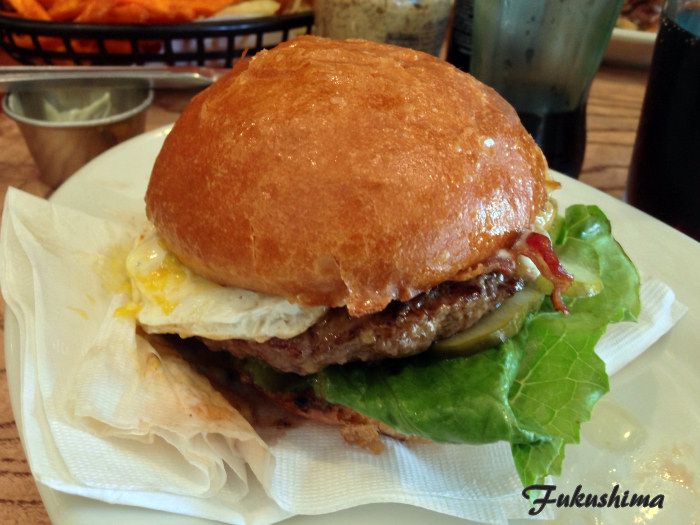 The Parkburger with Fried egg
Park Burger in Oakland, is one of the latest additions to the upscale burger trend in Bay Area food, and this place did not disappoint. It was not cheap, and it was not a challenger for what I consider to be my benchmark for burger joints in the Bay Area, that would be Kronnerburger in San Francisco. But, this was quality meat, and excellent presentation, they offer a fried egg, huge plus there. The fries, onion rings and sweet potato fries were all excellent. Definitely a place to go to again. It successfully fits into the local burger scene, by being both trendy and distinct.
Shorty Goldstein's Pastrami
Yet another addition, to the trend of house cured meats and pickles, Shorty Goldstein's in the Financial District of San Francisco, featuring their own cured corned beef, and smoked pastrami, house sour pickles, that are clearly soured and not dill, and a house mustard that has a great kick of horseradish. All great stuff, the pastrami sandwich I had used a cracked seed Rye bread, and the pastrami was terrific. As good as any I have had, tender, chunky, salty, all things it should be. I am lukewarm about sour pickles, so that these being great sour pickles, means I am greatly lukewarm about them. The cole slaw, though, is a different story, and exceptional slaw, that worked great as a complement to the pastrami. I would buy this slaw if I was cooking pulled pork. This was the second great slaw I have had in a week, with my friend Hiroo's edging it out, but, both being very original.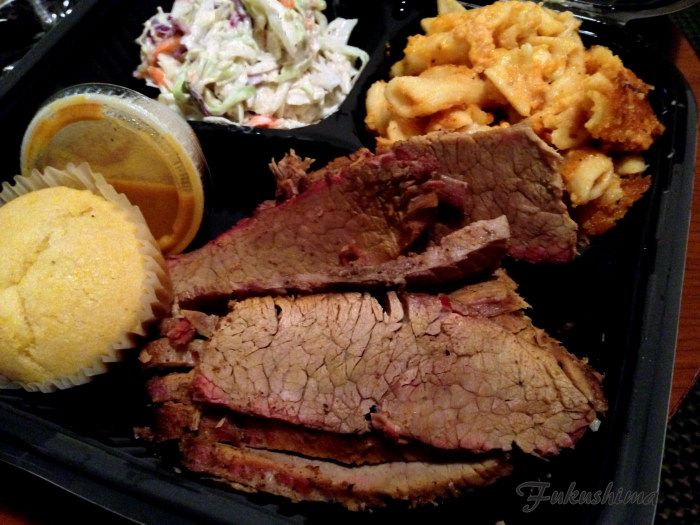 Main Street BBQ
I created for myself a little embargo on BBQ restaurants for this season, and have been pretty good about not going into any BBQ place since April. This was the exception, it was 110F outside in Willits, and I did not want Mexican food, so this new BBQ joint was the place. And it was a surprise. I consider brisket to be the measure of how good a cook is, in terms of BBQ. Pulled pork is too easy, ribs as well. Have the patience and understanding to cook and hold a good brisket and you get my attention. The couple running Main Street BBQ in Willits, CA are doing a great job. The brisket flat was excellent, tender with that dry edge of real smoked brisket. They serve it unsauced, and offer a thin, vinegar and pepper heavy red sauce, or a uber-tangy mustard sauce. I tried both, and both were excellent. I associate thin, vinegar and pepper heavy sauces with Kansas City and mid-south BBQ. The couple hail from Georgia, and this reflects in the cooking. The slaw was creamy, which I associate with foods other than brisket, but, it was tasty as well.
I am not travelogue writer or restaurant critic, instead, what I found with these three distinct food places, was that there are folks creating their own spins, on classic foods, looking to raise the bar on local and everyday foods, in such a way as to appeal to our memories of foods, while elevating past fast foods, or the mundane of yet another burger, yet another mass market pastrami or just copying BBQ from some other place. I love the story of cooks who care about making good food.