I really wanted to eat Gumbo this weekend, but, for some reason, a few days ago, I removed these baby back ribs from the freezer. They needed to be eaten. So, no Gumbo, we go with smoked ribs. Might was well do something good here.
The ribs were rubbed with a layer of salt and pepper and then a layer of salt-free rub, basically, granulated garlic, granulated onion, brown sugar, and smoked Spanish paprika. These were wrapped and let sit for 2 hours, meanwhile, I fired up the UDS, with some pecan and all of the charcoal I could scrounge up, I need to buy more charcoal apparently.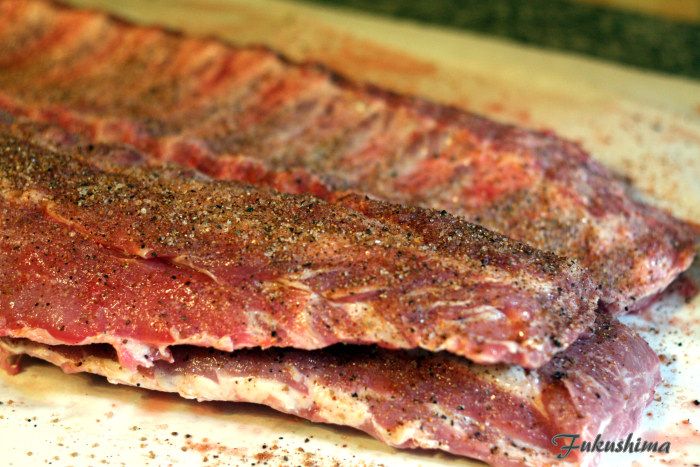 Rubbed and Ready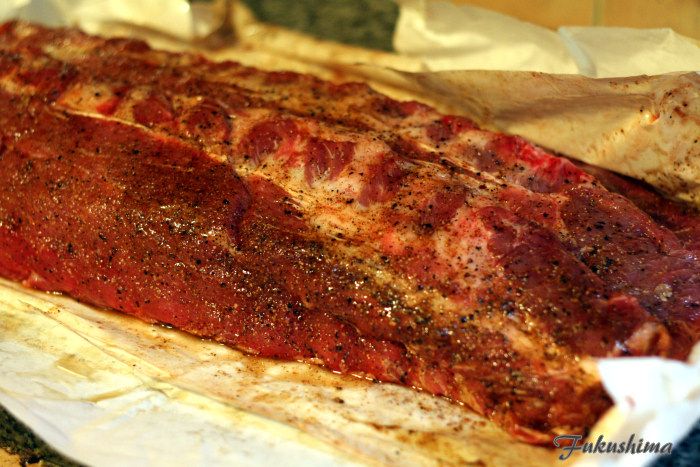 Sweaty meat
The meat went on to the cooker and ran at 225°F initially, and slowly rising to 250°F over two hours. I then sprayed the ribs with what I am calling Peach Pig Honey, which is a variation of my normal Pig Honey, in that I added a can of peach juice, and 2 tablespoons each of molasses and corn syrup (real corn syrup, not flavored of modified). Then I dusted with The Rub Company Barbeque rub. I would normally powder this, but, thought I could just use it straight from the bottle.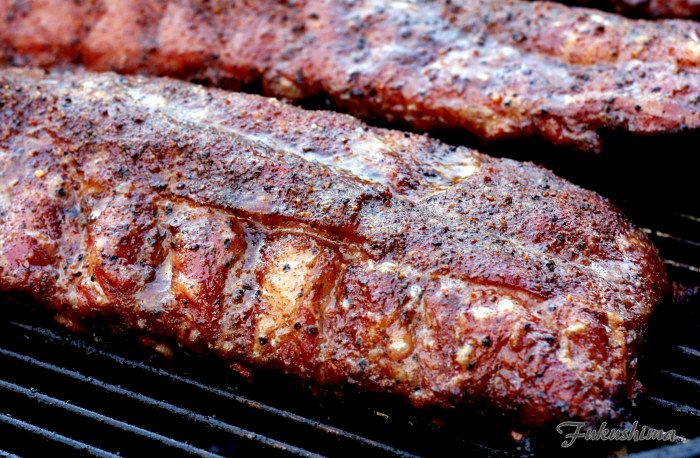 Peach Pig Honey and Rub Co.
In any event, things were back to cooking, and four hours later, we ended up with cooked baby backs, with a nice bark, and good bend, well, too good bend. I apparently lost track of testing. None the less, dinner was rested and looked great.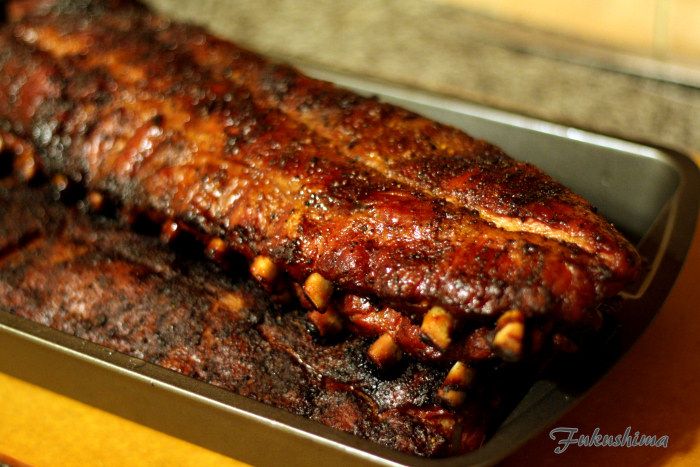 Fresh off the UDS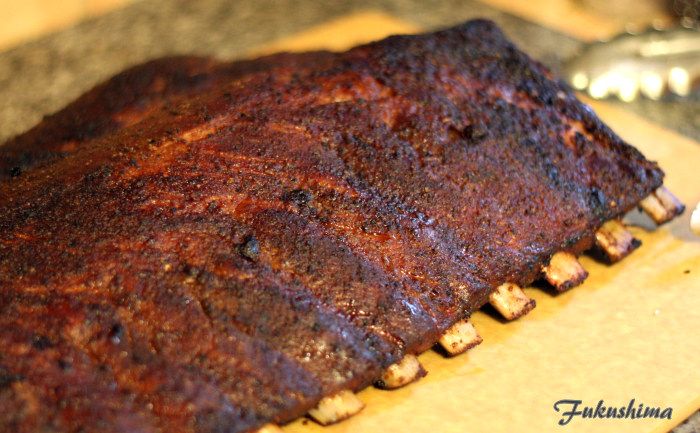 Rested
Then it was time to eat. Standing in the kitchen. Who needs a plate?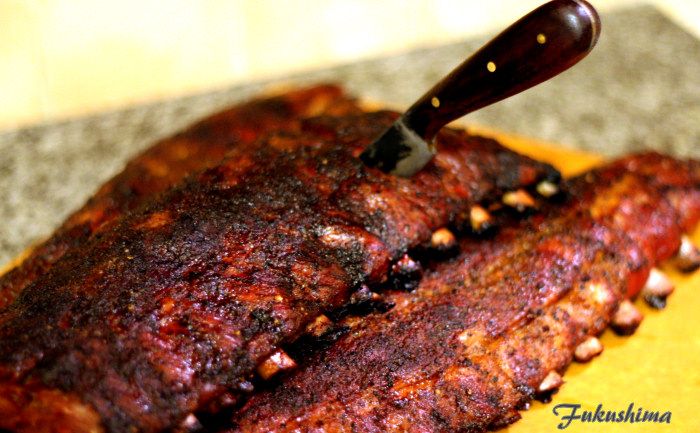 Done and done!
Honestly, not my best effort. The surface texture was a little harder than I prefer and the meat was a little overcooked, the thinner parts were too dry, the fatter parts were fine. These we more like loin back than baby backs (although they were baby backs by definition). I needed to go hotter, and I think these would have been fine. And they were a little salty for me, that will need to be adjusted in this method.