I do love sausage, and it doesn't take much to get me wanting some. In this case, it was a thread about Boudin sausage on the
BBQ Brethren
that got me wanting some of this classic Louisiana pork and rice sausage. At one time a ubiquitous staple of any road trip or celebration in the Acadian areas of Louisiana, this sausage represents the height of a poor food economy, often made with liver, leftover rice and pork that has already been cooked, it was an ideal dish for using up food from previous meals. In it's most native version, it is an acquired taste, usually served boiled, and mostly consisting of rice, it was squeezed out of the casing, a soft, screaming hot, liver-y road side meal for many travelers.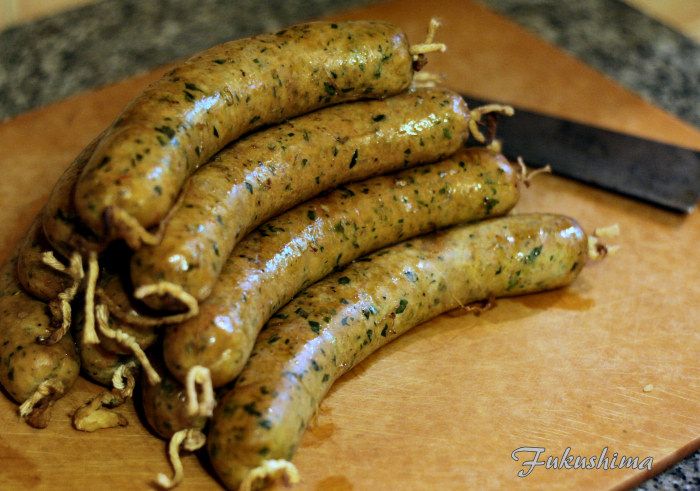 Fresh off the smoker
Here is what I used for a recipe
Bob's Boudin:
4 lb Pork Butt, trimmed and cut into 1" cubes
2 lb Pork Liver, cut into 1" cubes
1/2 Vidalia Onions, diced
4 stalks Celery, diced
1 red bell pepper, diced
6 Garlic Cloves, peeled and chopped
2 Jalapenos, seeded and diced

3 TBS Kosher Salt
1 TBS Black Pepper
1 TBS White Pepper
1 TBS Cayenne Pepper
1 TBS Chili Pepper
Also:
3 Cups Cooked Medium Grain Rice
1
Cup Italian Parsley, chopped
1
Cup Green Onions, chopped
Hog casings (32-36 mm)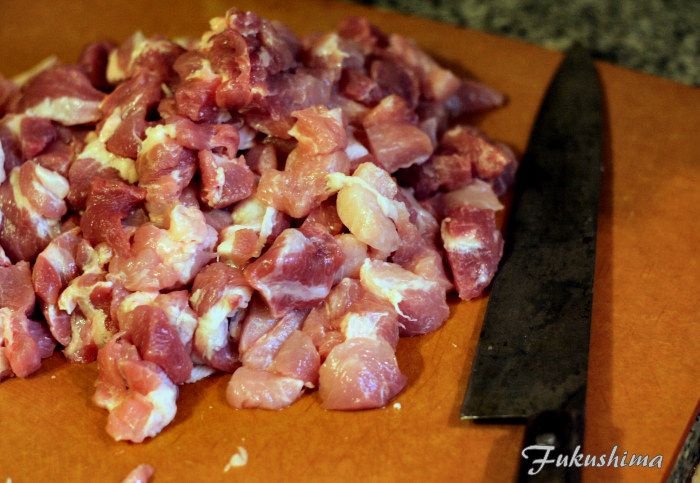 Pork and Grandma's knife
Note, that I did not find any liver handy, and I flat forgot to add the jalapeno. In any event, I cubed up the pork, diced the veggies and added it all to a stock pot, with enough water to cover the entire thing about 1" under. I simmered this until the pork was tender to the touch, you want it to fall apart with a light pinch. Strain the stock, and save it, you will need it later. Grind up the pork, adjust the seasonings with the salt, pepper and chile powders. Since the filling is cooked, you can simply taste until you have the desired levels of salt and spice.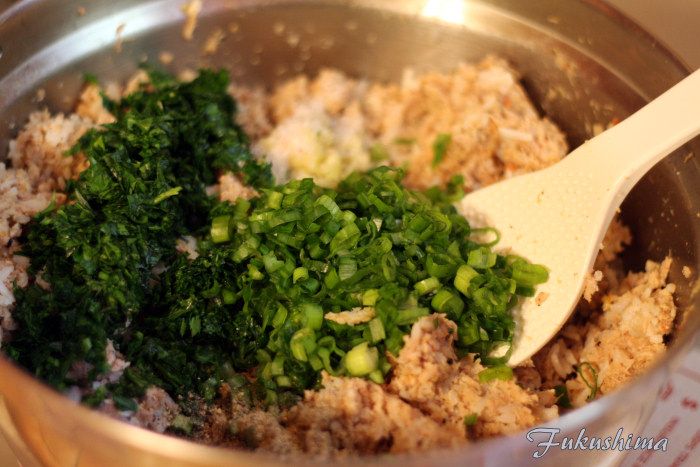 Stuff added
From there, add in the rice, which I moisten with the pork stock to get it to fall apart easier, also note that the aromatics are in there as well. Lightly blend the mixture, folding from the outside, the rice will turn to mush if you are too rough. I added additional pork stock as the rice absorbs it along the way. The mixture ends up being quite soft, too soft to easily hold a ball shape. I opted to stuff the sausage into casings, it is often served fried into balls. I wanted to stick with the casings as I intended to smoke these.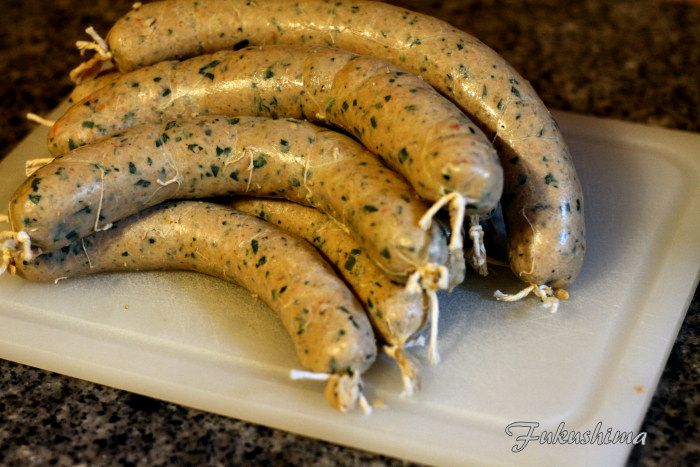 Raw and Ready
From thence, it was into the smoker, running at 225°F, with some pecan wood for flavor. The sausage was allowed to smoke until the casings became firm and the sausage was heated through, about an hour, give or take. Rested for 15 minutes, and ready to slice. Since these are already cooked, there will be less juice than what you might normally expect from a sausage.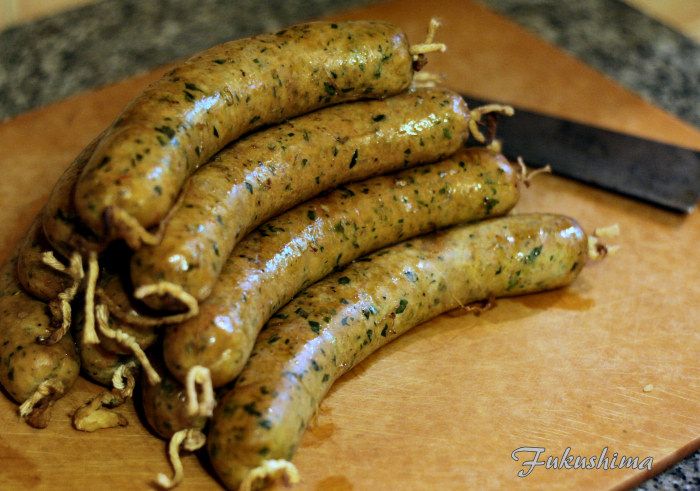 Rested and Ready
The rice does a great job of absorbing the flavors throughout the process. The actual texture, even off of the smoker is a very soft and tender sausage, with a slight juiciness from the rice. It is distinct from just about any other sausage I can think of.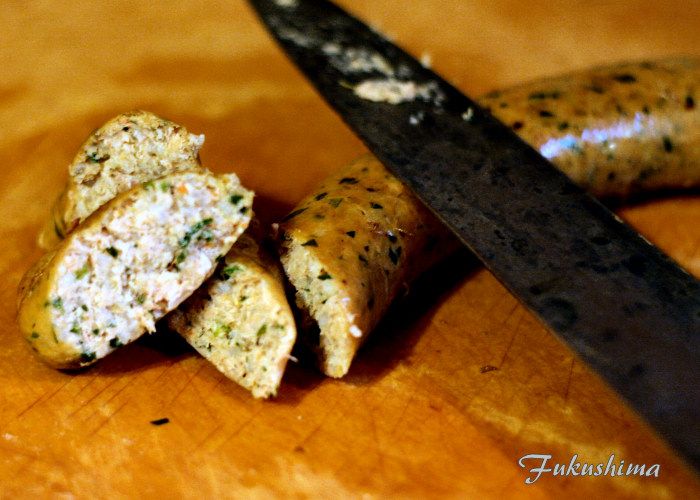 Fine texture and lots of flavor
Grainy mustard is perfect
I went with a Creole Mustard and some Lucky Dog Dia del Perro hot sauce, to finish off the dish. Pretty much what I was looking for, a subtle yet complex flavor and the addition of a little smoke, made for a satisfying sausage dish. And I have quite a few to freeze for a later meal.