One of the less traditional dishes we had for New Years, a nice pulled pork butt done low and slow over alder and cherry wood. Well, maybe it is traditional, I mean, the Japanese might have slow smoked pork shoulder over a cherry fire, it could have happened.We had the pork on some Sonoran style tortillas and a tsunemono-style cole slaw. Some people felt additional BBQ sauce was necessary, I was vaguely insulted by this. There are worse places than this to 'que.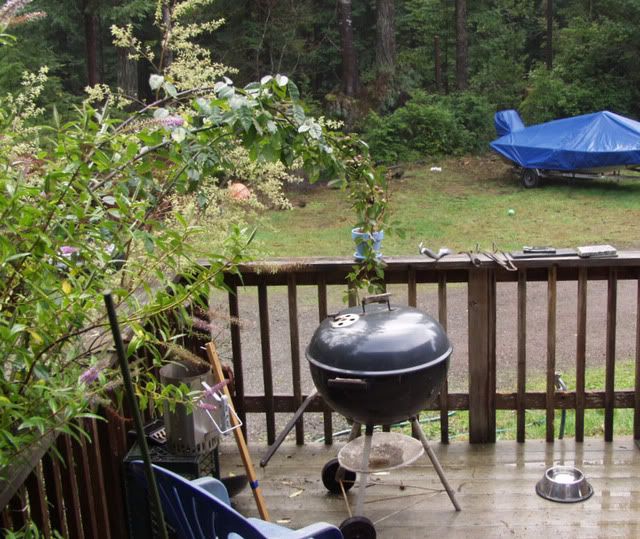 I procured a 10.5 lb pork butt, locally produced in Humboldt County, the butt was boneless, unfortunately, and was quite fresh. I washed and dried the meat.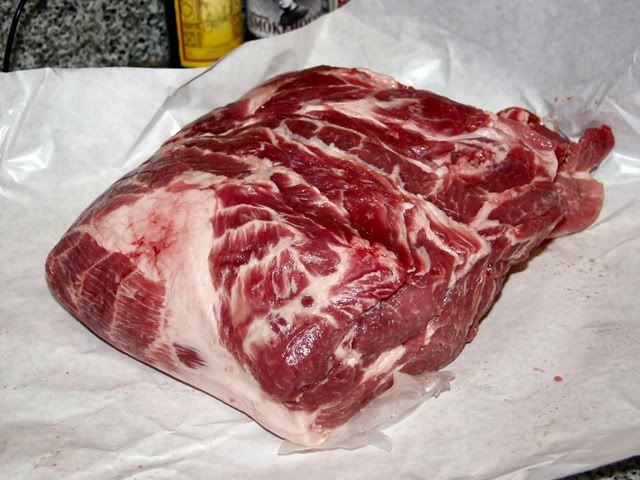 I coated the meat liberally with Plowboy's Yardbird, wrappped it tightly in plastic wrap for 4 hours. I think this would have been better with some herbs, next time I will add in some Todd's Dirt as well. Then re-rubbed with a medium textured top rub I have started playing with. This consists of medium grind black pepper, kosher salt, dry mustard, garlic and onion granules and dried orange peel. This was allowed to sit while the fire was started.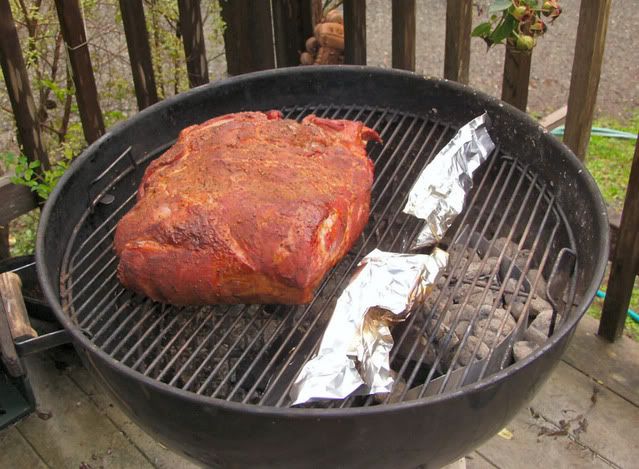 I put the pork onto my brother-in-laws ancient 18" kettle (we will get back to that in a bit) started with Kingsford with cherry and alder wood chunks. The cook stats were 300F for 7 hours, the pull temperature was 200F, probe was like butter.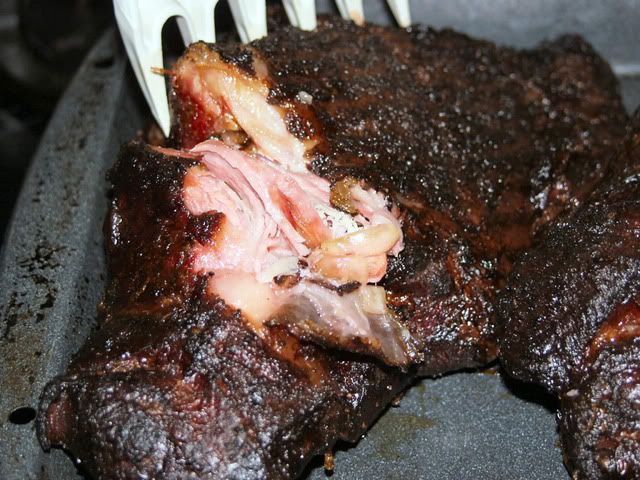 The meat had a beautiful dark surface, there was a nice smoke ring despite the higher temperature cook. See my new Bear Claws? The meat pulled beautifully, yielding a perfectly textured pulled pork.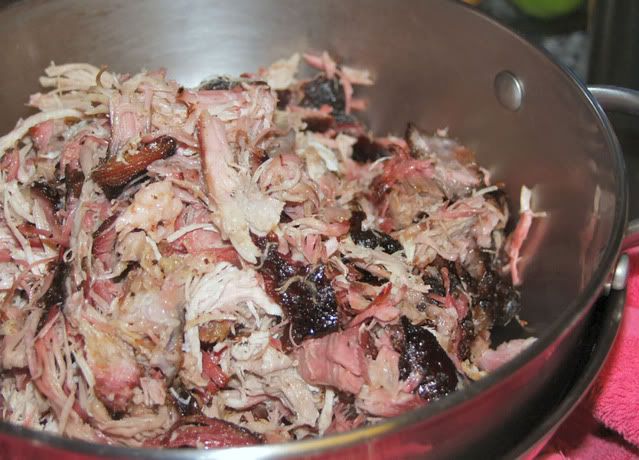 I added some BBQ sauce mixed with a little Kahlua, I mix 2 tbs of Kahlua to 1 cup of BBQ sauce to give a bottled sauce a bit of complexity, I like the flavor of coffee with the pork. Now, back to that ancient kettle, the flavors of the pork were somewhat muted compared to what I get at home, I can't help but think the old worn out air control on the kettle, and the much smaller size, somehow influenced the flow of air in the cooking chamber.