While shopping at the local grocery store, I ran across a good deal on pork shoulder, well, this was too good. I had to grab an 8 pounder. This went on the kettle per my usual process, except I used up a bunch of small remnants for the rub instead of using a known and repeatable rub. This was a very tasty cook. Here is the pork shoulder done, it is almost wanting to pull itself. Thankfully I have new bear paws that helped it along.
First off the line was a pulled pork sandwich, on an English muffin and a little Larrupin' Cafe Red Sauce, although this pork was so moist and flavorful, it certainly did not need it, witness the rampant sampling that occurred.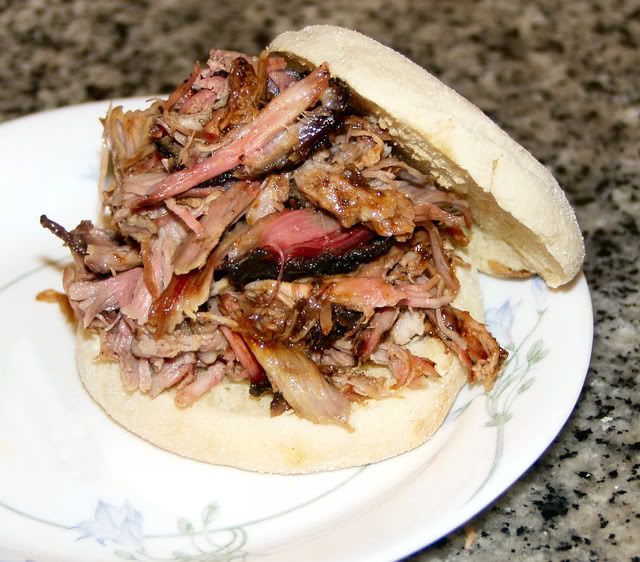 Then it made an appearance in the center of a brown rice risotto made with Amontillado sherry sauce, the pulled pork was added to a mix of sauteed cabbage and melted onions. I threw a little BBQ sauce over the top just to make it look good for the camera, although it certainly added a layer of flavor as well.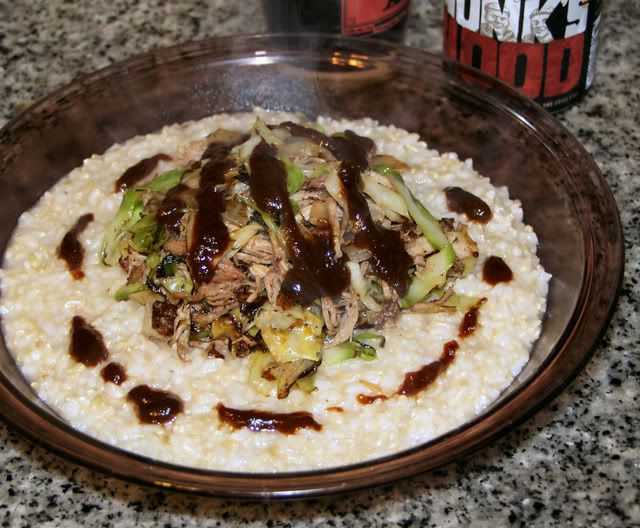 High in fiber and cruciferous veggies, who says BBQ is not healthy. Ignore the beer in the background.