Finally got around to making a pizza on the Weber, decided to combine two new projects on this one. First, I cooked up a fatty, essentially a 1 pound sausage chub, rolled in a BBQ rub, then smoked low and slow. This creates a nice flavorful crust over the sausagey goodness inside. In this cook, I used my Mother Rub for the rub, a pound of Italian sausage, formed into a log shape, cooked at 225 over lump charcoal with Jack Daniels barrel chunks for smoke.
ready for the smoke: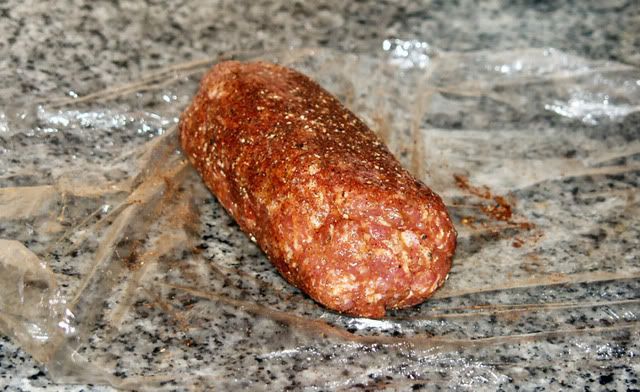 and cooked, see the nice bark?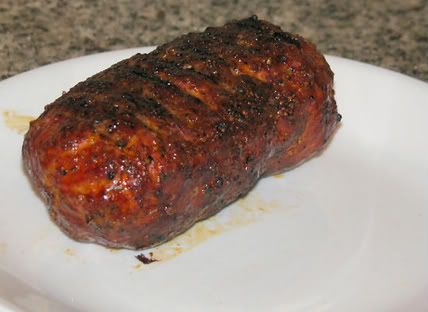 This done, I decided to slice it, and add it to a pizza. I ramped the kettle up with more lump charcoal and get it up to 450F. In this case, I used a perforated pan to put the pizza on. The dough was some premade pizza dough, a tad over dressed with crushed tomatoes, parmigiano reggiano and mozz. Once the cook was underway and the cheese melted, the slices of fatty were place. I did have some issues with getting the pizza off of the peel, so there is some deformation. Bummer.
Pretty clearly, there is some work to do on this one.