I bought a nice strip steak and it was destined for the grill. I had plans for a really hot kettle meeting a nice spicy strip steak. But, by the time I got done with taxes, I ended up not feeling up to going out in the cold and firing up the kettle. I know, weak excuse, but, there it is. On to the meat!
Pacific Pastures strip steak, a lovely pasture grass finished piece of beef.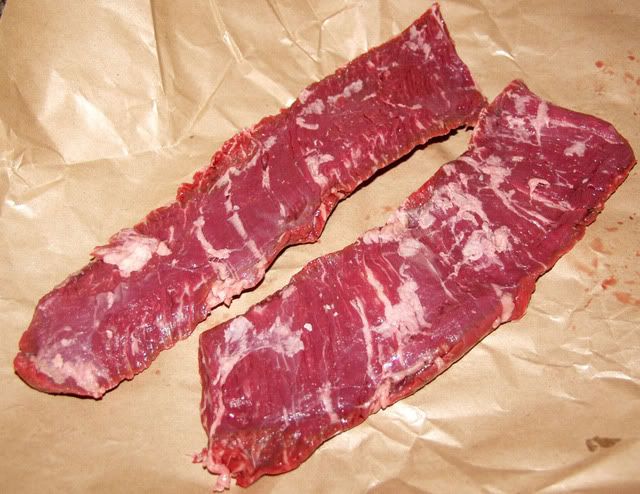 Treated with a sprinkling of Plowboy's Bovine Bold and then a topping of my medium grained top rub.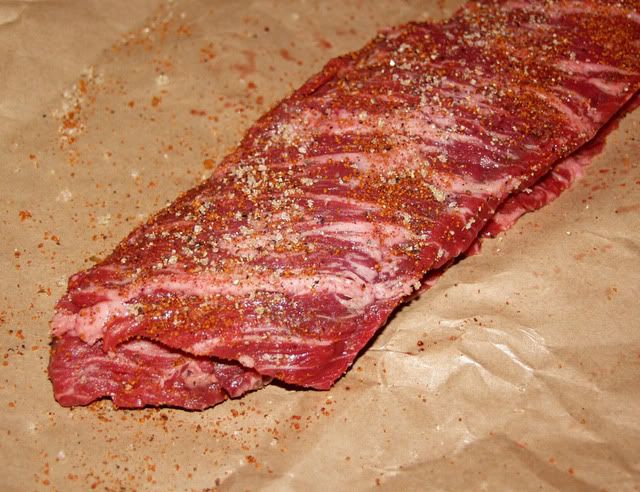 Then out on the very hot grill pan for a few minutes per side.