Tonight it was beef back ribs, I am loving that I can find these ribs just about anytime I go looking. I decided to work these up with a different flavor, so I coated them with Kagome Worcestershire Sauce, a Japanese version of the venerable sauce and a little Lucky Dog Garlic Sauce. Here the ribs are after a liberal coating of Dizzy Pig Dizzy Dust.
The smoker was fired up to 280F and the ribs were cooked for 3 hours, then a coating of Big Butz BBQ Sauce and the Kagome Worcestershire Sauce was applied and the kettle was shut down and allowed to coast down for 20 minutes.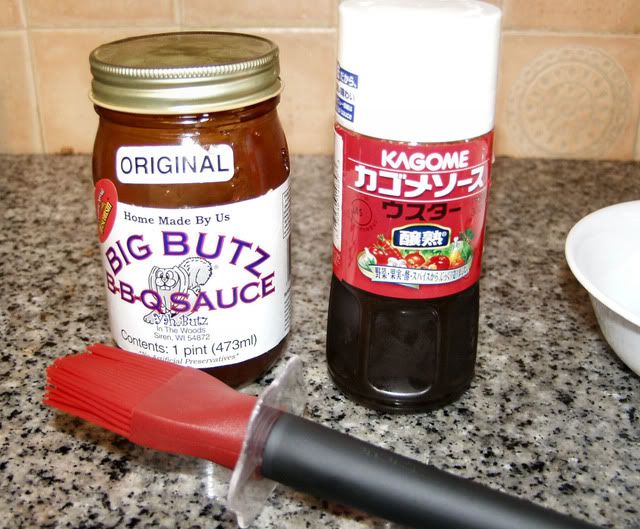 And here is the final product, sadly the photograph was over-exposed. It had a great texture and the taste was excellent. All components really hit the spot.