Thanks to Tom from Big Butz BBQ Sauce, I actually got back on the kettle today. Due to recent health issues, I haven't been cooking out there (the backyard, oh Lordy!). After hacking the kettle loose from what Spring hath wrought during my rehab, I got it fired up to cooking around 275F, this was mostly because I was going to cook a pork butt for tomorrow. Tom had sent me some BBQ rubs to test, they are in late beta testing and I think he has a winner.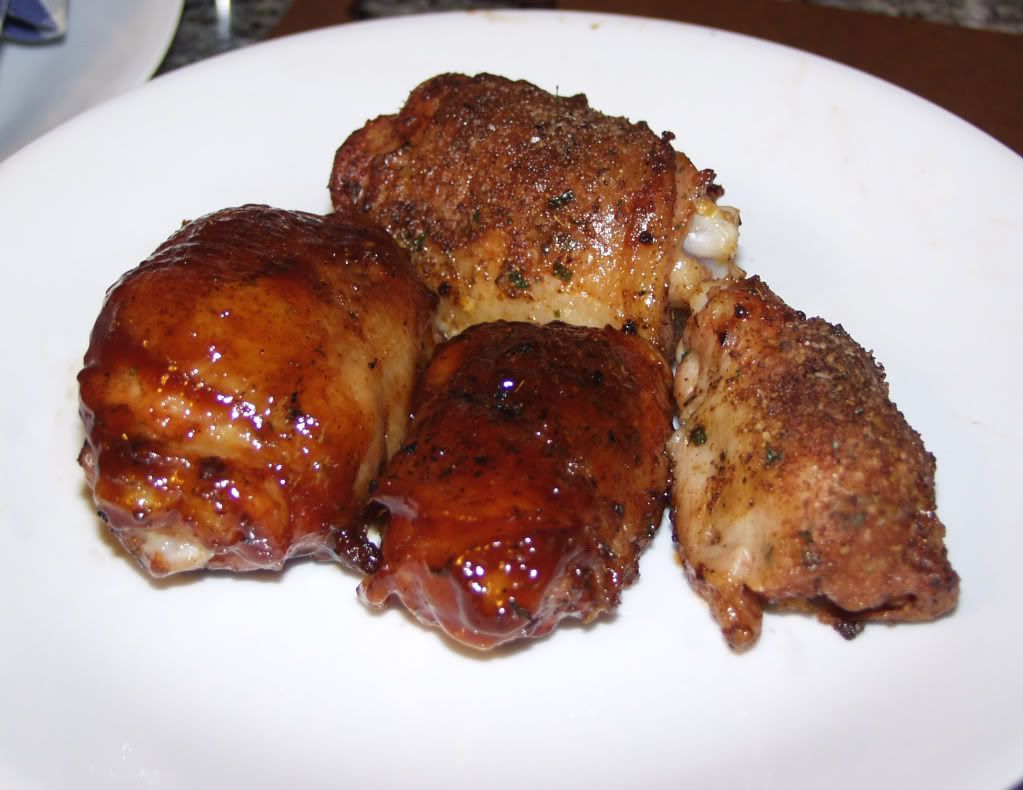 I chose to go with chicken thighs, easy to cook, easy to eat. I skewered them, as I intended to cook them vertically in my kettle, which allows for some more effective rendering at lower heats. I rubbed with Tom's new rub, cleverly code named 'Chicken Dust' (they'll never guess what this is for Mooohaahaha) . Then into the kettle along with the pork butt (which had been in there for a few hours already.
The chicken pieces were half sauced and half dry, this was to get a taste for the rub alone and the rub with the sauce. I consider this very important, as the way the rub and the sauce work together is the real way that we taste sauced BBQ. I happen to prefer sauced chicken off the grill. The texture of the new rub was excellent, a medium grain, not a dust really, handled easily, coated and adhered well, evenly distributed when dusted a' la chef sprinkling.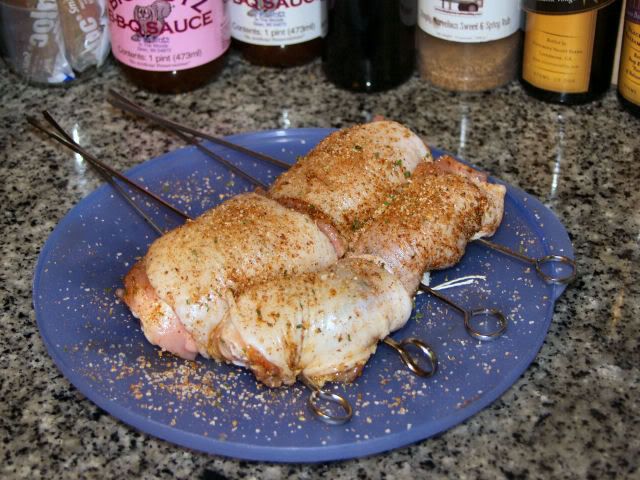 The chicken cooked for 45 minutes until almost done, when I applied some Big Butz Hot-style BBQ Sauce to two of the thighs. 15 minutes later, it was removed. I allow chicken to rest for 15 minutes lightly tented. Here is what we end up with. First, chicken with no sauce and then chicken with sauce.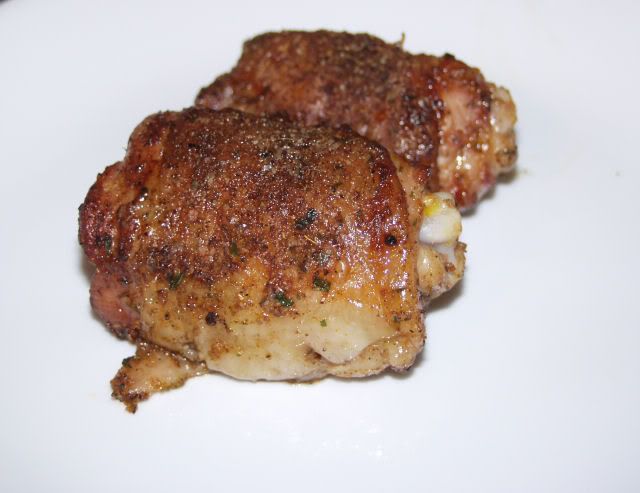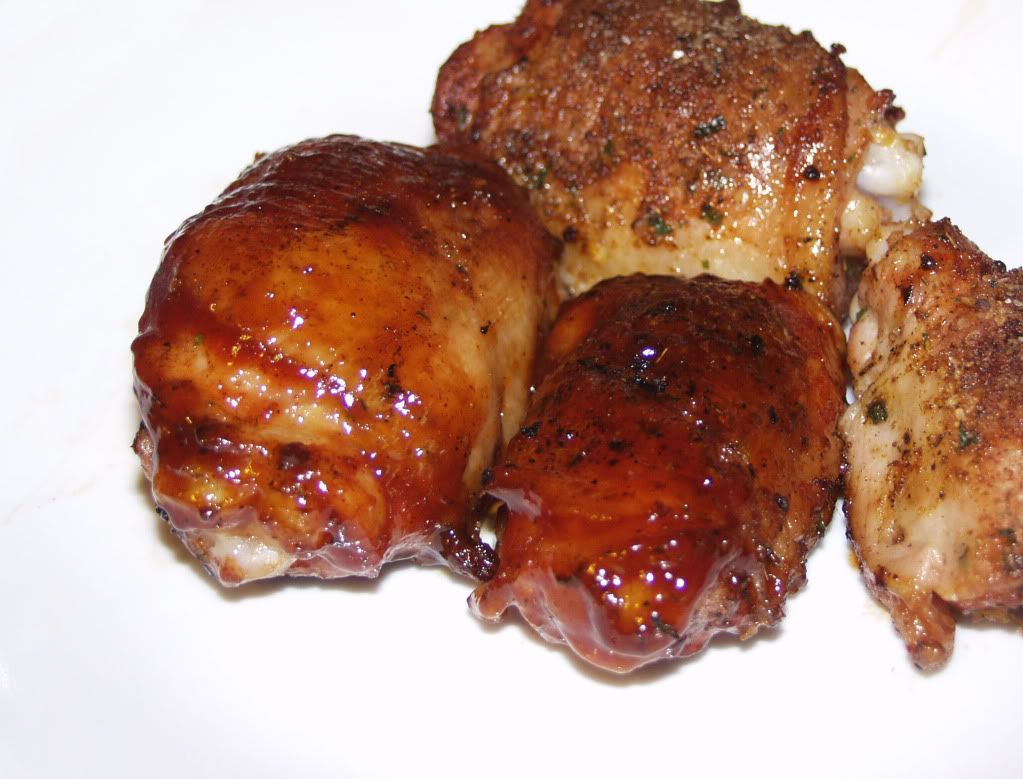 I hope Tom brings this rub to market, it has an exceptional flavor and has a good balance. It also worked very well with the sauce, really complementing the overall flavor. Tom's stated goal was to get a rub that really says 'chicken' which I think he has gotten very close to hitting that nail squarely.