I decided today felt like a 'breakfast for dinner' night, and the breakfast of choice was biscuits and gravy, dinner style.
See the home made biscuits, quite flaky and light...
See the final plate of sausage gravy, biscuits, eggs and some veggies. You have to have some vegetables, really, even I know that.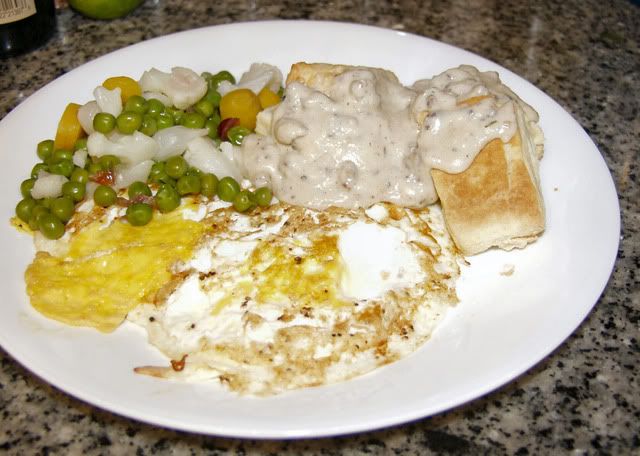 A satisfying dinner and there is even leftovers for another day.