There are just few things that lend themselves to total use for food than a pig. You know that if you follow this blog. I recently ran across chicharrones, amazing fresh, sweet and spicy fried pig skins that are perfectly done. If you are familiar with the sort of hard, greasy, salty versions you can buy at your local convenience store, these are not them.
Made by Chef Ryan Farr for his 4505 Meats product line, these are light, crispy and amazingly spiced. Here, take a look...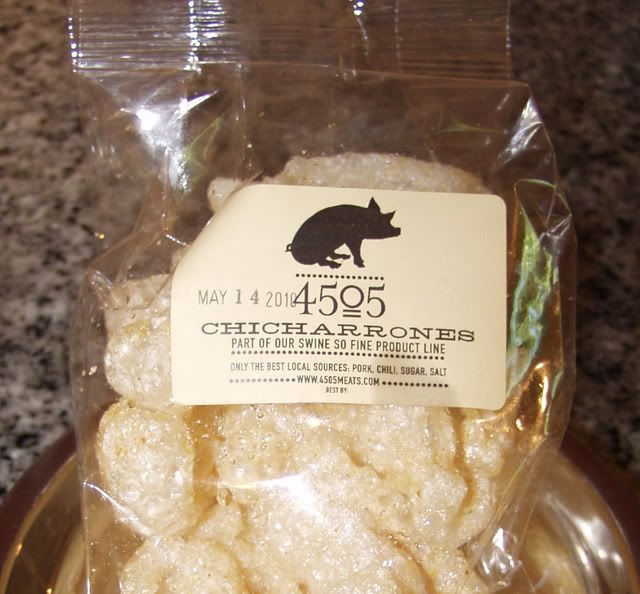 I decided I had to try them with both an adult beverage and something a little less fermented. These were the perfect accompaniment to a pale ale that I just happened to have laying about. They also worked very well with a apple-cranberry juice mix over ice. I think the acidity in the juice worked well with the richness of the pork skin and spice.