Tongiht was the night for an easy dinner. Lazy chicken means rather than perform some fabulous kitchen wonders, I took some thighs and some commercial rubs and tossed em together randomly until everything was one chickeny mass. Fired up the kettle to 300F (this was a bad decision) in order to allow myself to throw the meat on and get back to doing very little.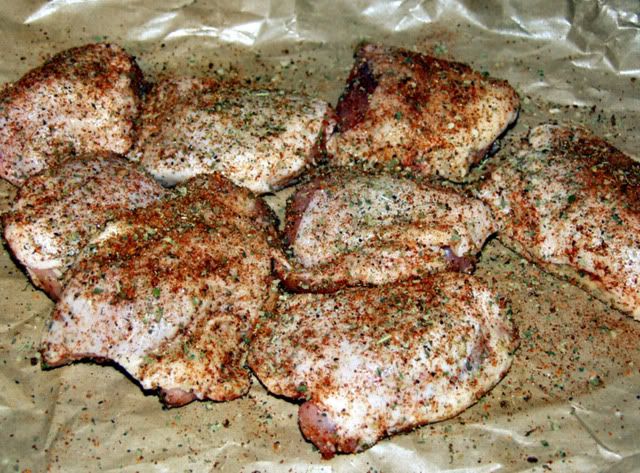 Once the kettle was running along and the chickens had sat in their spice coating for a while, onto the kettle they went. The temps in the kettle dropped to 275F and seemed to lock in there. Here they are on the kettle.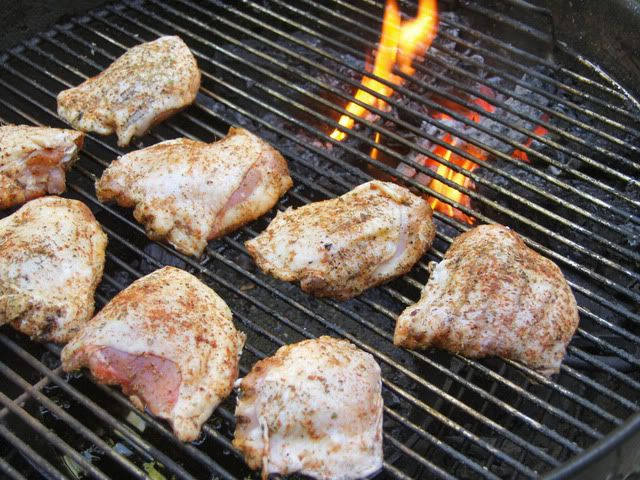 I let the chicken run at the aforementioned 275F until almost done when I sauced them with some assembled sauces from the eternal supply of sauces in the fridge. Asparagus was added later in the cook to grill up. They turned out perfect. The asparagus was given a light coating of oil, some kosher salt and a few grinds of black pepper, fresh veggies do not need a lot of seasoning.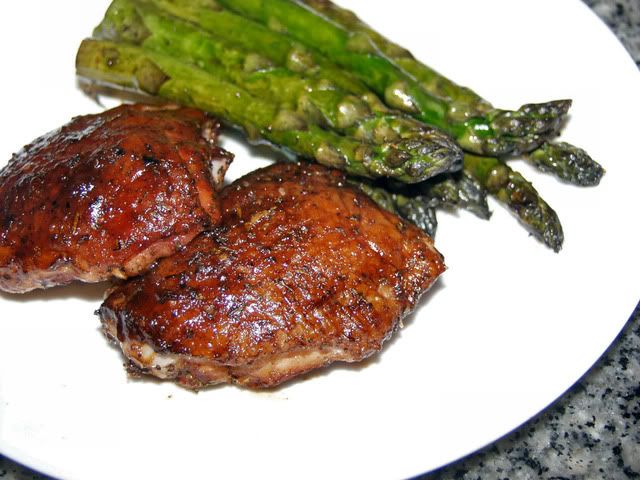 And there it is, some perfectly done asparagus and some perfectly cooked chicken meat with a tough covering of skin. By running at a lower heat, I did not get the rendering and crispness I prefer on the chicken. Had I done something like the Pickled Pig method, then the skin would have been tender. Instead, I did neither and could not bite through the skin. Live and learn, should have put a little more thought into it. On the plus side, I did not eat all that fat under the skin.