Decided to try cooking some beef ribs, I love these things when they are attached to a rib roast, but, have never actually BBQ'ed them well. In the past, I have found them to be fatty and oddly tough, which never happened when I did a prime rib roast. I kept reading about how great beef ribs are, decided I needed to give them another shot and take it low and slow.
Today things went well, got a nice end product. The ribs were rubbed with a home made rub using seasoned salt, coarse black pepper, pork rub and a little powdered chili. The ribs turned out very tender and not at all fatty. There was a good prime rib taste, some nice heat from the chilies and the smokiness that tells you it was done over wood smoke. Some pics here...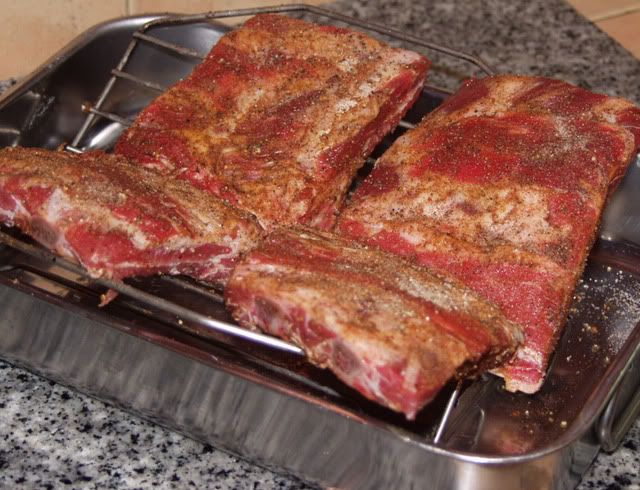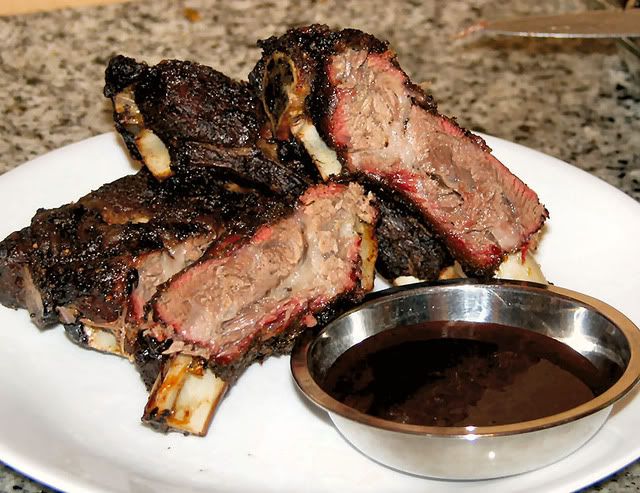 This cook was performed over lump charcoal and oak chunks. I was using Kingsford Lump Charcoal, which worked well, although I felt it burned down very fast while I was warming up the kettle. It actually lit off the unlit charcoal that I had set up for a minion style burn. It was a new product and I am still undecided as to whether I am going to keep it in stock.